Needham

High School




Class Of 1967 & 1968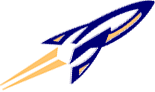 If you keep in touch with members from any of the '67, '68, '69 classmates, please share our web site info with them. Check your own profile here, confirm that we have the correct information for you.
Go to the Message Forum - join the discussions - the conversation is great and all would welcome anyone to continue, add and encourage others to participate. The history about Needham and stories of our other classmates is great. Don't be shy -- PLEASE JOIN! You can even post an interesting Youtube video you found!

OR

try

Private Messages

(just like email, located at the bottom of each person's profile)
Please Note: If you do not want your profile information to be viewable on google, make sure the box marked Profile Visibility is checked so that only registered NHS Classmates can see your information.
WIKIPEDIA FOR NHS
https://en.wikipedia.org/wiki/Needham_High_School
Time Capsule Just add any date (graduation, your birth date, etc.)

RULES FOR POSTING MESSAGES ON THE FORUM:
We encourage free speech and open debate, but please follow these simple rules when posting on this forum:
1. No xenophobic or hate speech.
2. No predatory behavior, threats or harassment.
3. No spam.
4. Be respectful, kind and honest.
5. No attacking any other poster personally.
Comments which contain any of the above will be deleted. Continued abuse will result in a permanent ban from posting on the forum.
Other Needham High School Reunions - check out their webpages:
If you have ideas, suggestions or pictures for any part of the website please send them!
PRIVACY NOTICE:
All contact information (address, phone number, e-mail address) entered into this website will be kept confidential. It will not be shared or distributed. Your contact information is private: your street address, e-mail address, and phone number cannot be seen by the classmates unless you grant permission on your Profile. When someone clicks on your name, the only contact information they will see is your city and state and whatever information about yourself you choose to put on your Profile. Unless you explicitly grant your permission, your email address is not visible, although an email can be sent to you using the contact box at the bottom of your Profile page.
Email notifications from this web site: For those of you with spam blocking or email filtering capabilities, please add noreply@classcreator.net to your email account as a safe sender in order to receive email communication from this web site. We do not want to receive "bounce back" emails and don't want you to miss receiving emails from other classmates! :)**======================**
ANNOUNCEMENTS
•
ww2fallen100.blogspot.com.
•
YouTube- Class of 1968 50th Reunion Video

https://www.youtube.com/watch?v=00hk_1kN8FM