Needham

High School




Class Of 1967 & 1968
"Sneak Peak" for October 6, 2018 @ The Needham Golf Club:
NHS 68 Reunion..Sneak peek.....Gary Newton and Kevin Carpenger will each speak and
...John Rabe and his wife Tish Saumseigle will be singing a few songs..they still play/sing together....
(some of you might remember the local group "Town Dump".)
When you get the time take a look at the presentation
Paul Fontecchio created. Enjoy!!
YouTube- Class of 1968 50th Reunion Video

Class of 1968 Reunion Details
Saturday, October 6, 2018
Needham Golf Club, 49 Green St, Needham, MA 02492
Contact: Karen Thomas McDaniel, Debbi Strong Roberts, Nancy Adams Gallello, Lee Brimblecom Gosciminski, Leslie Fisher Terry, Sandi Hartshorn Hicks, Lynn Hutten ONeil, Paul Trumbour, Bill Talmage, Steve Cary
Visit our Facebook page for the reunion
Class of 1968 Missing Classmates:
Larry Abbott (have email)
David Cook
James Cosgrove
Kenneth Davis
Shauna Donley
Gerard Digney
Linda J Harklow
Sydney Jacobs
Steve Lowenstein
Janis Murphy Tezak
Janet Murray Dayton
Paul Nagle
George "Brian" Sullivan
Robert Weller
Stephen Yardley
Geoffrey Young
===============
NHS '68 business:
We have arranged a block of guest rooms for our reunion at the Needham Sheraton and the Residence Inn by Marriott Needham. The rate at both hotels is $179 per night plus tax. The rate will be honored until 9/5/18. To make a reservation, you can call the hotel directly and identify yourself with Needham High School Class of 1968 50th Reunion, or click on the reservation link below:

Needham Sheraton: 781-444-1110

Needham High Class of 68 Room Block

Residence Inn by Marriott Needham: 781-444-5750

Book your group rate for Needham HS Class of 1968

Marriott hotel(s) offering your special group rate:

Residence Inn Boston Needham for 179 USD per night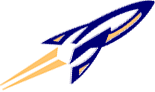 Click on link to view the photos or double click on NHS Photo Gallery on the left bar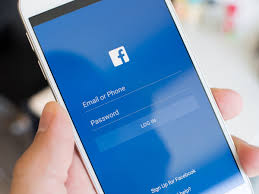 Check out the Class Connection app!!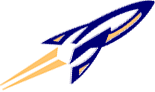 Please check back often...
...We have a reunion here everyday!

If you keep in touch with members from any of the '67, '68, '69 classmates, please share our web site info with them. Check your own profile here, confirm that we have the correct information for you.

Go to the Message Forum - join the discussions - the conversation is great and all would welcome anyone to continue, add and encourage others to participate. The history about Needham and stories of our other classmates is great. Don't be shy -- PLEASE JOIN! You can even post an interesting Youtube video you found!

OR

try

Private Messages

(just like email, located at the bottom of each person's profile)
Please Note: If you do not want your profile information to be viewable on google, make sure the box marked Profile Visibility is checked so that only registered NHS Classmates can see your information.
WIKIPEDIA FOR NHS
https://en.wikipedia.org/wiki/Needham_High_School

RULES FOR POSTING MESSAGES ON THE FORUM:
We encourage free speech and open debate, but please follow these simple rules when posting on this forum:
1. No xenophobic or hate speech.
2. No predatory behavior, threats or harassment.
3. No spam.
4. Be respectful, kind and honest.
5. No attacking any other poster personally.
Comments which contain any of the above will be deleted. Continued abuse will result in a permanent ban from posting on the forum.
Other Needham High School Reunions - check out their webpages:
Mrs. Crocker's High Rock School 6th Grade Class of 1962.
Yurgen Kenneth Geist '68
Time Capsule
Just add any date (graduation, your birth date, etc.)
If you have ideas, suggestions or pictures for any part of the website please send them!
PRIVACY NOTICE:
All contact information (address, phone number, e-mail address) entered into this website will be kept confidential. It will not be shared or distributed. Your contact information is private: your street address, e-mail address, and phone number cannot be seen by the classmates unless you grant permission on your Profile. When someone clicks on your name, the only contact information they will see is your city and state and whatever information about yourself you choose to put on your Profile. Unless you explicitly grant your permission, your email address is not visible, although an email can be sent to you using the contact box at the bottom of your Profile page.
Email notifications from this web site: For those of you with spam blocking or email filtering capabilities, please add noreply@classcreator.net to your email account as a safe sender in order to receive email communication from this web site. We do not want to receive "bounce back" emails and don't want you to miss receiving emails from other classmates! :)**======================**
ANNOUNCEMENTS
•

NHS 68 would like to thank :

Paul Trumbour for his donation in fond memories of Mark Whitney & Bruce Bilodeau

Les Brown....for his donation to the class reunion.

Rose King...in memory of her Dad, Joe King

Lynn Hutten ONeill..in memory of and thanks to all our Vietnam Nam Vets

Donnie Charlton...in gratitude for the reunion committee

Ed Clancy...in memory of Billy Burke

Cheryl Stover Claney...in memory of Mark Whitney

Dave Leffers..in honor of Coach Parmigiane and in memory of Peter Hutchins NHS 67

Kathy Murphy Sawyer..in memory of the classmates we have lost over the years

Terry Gill

Leslie Fisher Terry...in memory of Tommy Cusack, Claudia Bilodeau, Kathy Gardner, Bruce Bilodeau

Martha Cawley Papadonis

Paul Fontecchio ...for his donation in memory of Bill Scanlon, Jeff Lampman, Lenny Cusack and Phil Claxton.

Paul shared a treasured memory about Mr. Claxton : "when I was a Junior I won the state championship in gymnastics. All state champions were invited to compete in the Eastern Championships at Temple University in Philadelphia. When the Director of USA Gymnastics approached me at the states and asked me if I was going, Mr. Claxton, (at that time was coaching us) said "You're damn right we'll be there!" Mr.Claxton picked me up at my home and drove me to Philadelphia. He got me a hotel room and paid for all my expenses. I got hurt in warm-ups but he encouraged me to do the best I could. I ended up taking a 4th place. To this day, I can't thank Mr.Claxton enough for what he did for me. Fifty one years later, I still think of him fondly

•
YouTube- Class of 1968 50th Reunion Video

https://www.youtube.com/watch?v=00hk_1kN8FM